Prevent 60% of supply disruptions, automatically
When disruptions happen, it's too late to avoid added
costs, missed customer commitments, and impact on
your performance and reputation.

You need to move from reaction to prevention.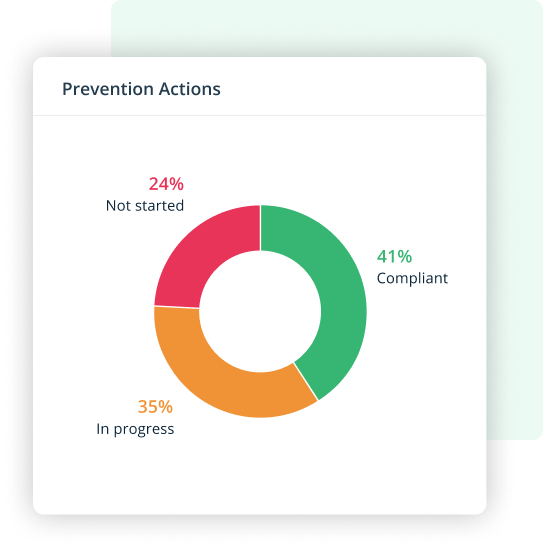 Lead Your Team to Better Performance
Your customers and senior executives expect on-time deliveries no matter what. Supplier disruptions wreck your Sourcing plans, damage your reputation, break customer commitments, and waste your team's time.
When your suppliers are disrupted, it's already too late.
Picture yourself in just months:
Compare suppliers disruption risk versus their peers
Your suppliers understand
their risks and how to address them
Your suppliers receive guidance, follow-up, and support to reach low risk status
You have drastically cut supplier production disruptions, without additional buffer stock
Suppliers who complete SRS risk prevention actions experience 60% fewer disruptions versus those who have not
Median Customer Experience
---
suppliers complete all required data
suppliers improving or compliant
Act Now
You can lead your organization to better performance with SupplyRisk Prevent™. It's easy to get started by clicking a button below.